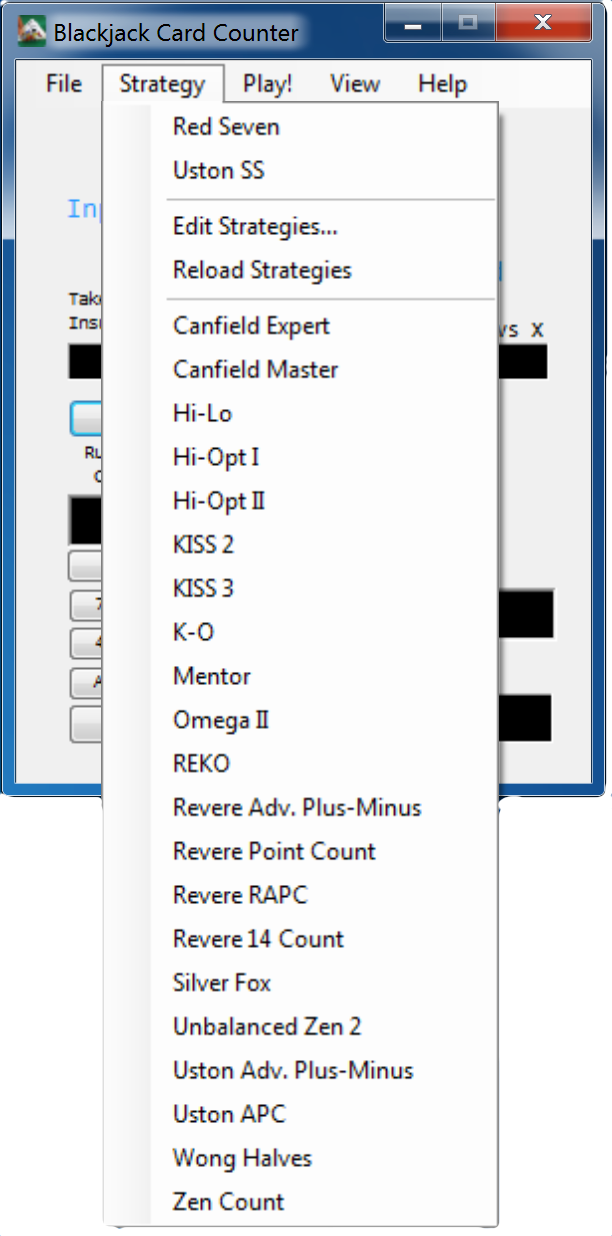 Blackjack Card Counter v2 is free to use. It comes with two card counting techniques, Easy Red Seven and Uston SS. You can use these two strategies for as long as you want.
To unlock the other preset strategies and/or add your own stragies to the program, you will need to register your copy with a unique license key.
Currently, there are two ways to get a license key:
Send $7.99 via one of the payment methods below with your Serial Number (found under Help, Enter License Key).

Sign up to one of the following sites (you must click through one of our links below and not have an existing account). Make a deposit. Then, send us your site username and serial number via the contact form and we will send you a free license key.